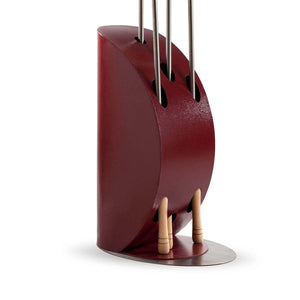 The Copper Colored Vela Peel and Brush Holder can be used to hold any of your peels, brushes and ember-moving tools.
Made in Italy and food used certified.
It is also sold as part of our Pizzaiolo Kit sold under Accessories and makes a stylish, sleek additional to your outdoor kitchen to hold all your peels, brush and ember-mover.
Tools not included.
Technical Specifications
Holds 4 tools
Color: Copper Red
---